Shopping Cart
Your Cart is Empty
There was an error with PayPal
Click here to try again
Thank you for your business!
You should be receiving an order confirmation from Paypal shortly.
Exit Shopping Cart
Mercy Christian Counseling
NCCA Licensed Clinical Pastoral Counseling with Temperament
Changing Your Mind
The way you think underpins all your perceptions and impacts your mental health and your destiny. The Bible underscores this as found in Proverbs 23:7: "For as he thinks in his heart, so is he." Invoking the heart in this verse helps us understand that what a person really believes and what he or she says and does may not always be congruent. We often wear a mask to hide our true selves, and this may happen for any number of reasons.
Let me draw your attention to a recent TV ad for a brand of antidepressant. The depressed woman walks around with a little happy face sign that she holds in front of her when interacting with people, pretending that she is fine when she isn't. Her doctor reassures her that adding another drug to her antidepressant regimen will be the ticket to overcoming more of her symptoms. It's true that medication can help relieve symptoms, but rarely is it a cure. Don't get me wrong. I'm not dissing the use of medications; it's just that they are not the whole answer. Sometimes we need them to help restore us to a point where we can function adequately.
Enter biblical instruction. God knows how much we humans struggle with our internal needs to be loved, to feel our lives have meaning, and to believe that we are enough. God affirms these needs and fills them beyond any measure that any human can provide, any job, any recognition, any award. But to receive the full impact of God's care, we must align our thinking with His.
He tells us how to overcome the thinking that causes us pain and defeat. One such scripture is Romans 12:2. I believe this scripture must form our foundational value if we are to succeed in changing our mind. It says, "And do not be conformed to this world, but be transformed by the renewing of your mind, that you may prove what is that good and acceptable and perfect will of God."
To be transformed in this way means to renew our mind not by aligning with worldly knowledge and philosophies, but by invoking a spiritual renewal through immersion in God's Word. Yes, you must read and understand what the Bible is saying so that you will receive the truth in your heart. "As he thinks in his heart, so he is."
Next, if you struggle with persistent negative thinking, God instructs us to replace those thoughts with positive ones. It doesn't do any good to simply try to stop thinking negatively. Each negative thought must be replaced with a positive one to renew the physical memory tracks of your brain. That is neuroscience 101. You may think you can't control what you think, but you can. God wouldn't tell us what we should think about if it weren't possible for us to do it. Philippians 4:4-8 is a primer in what it takes to replace those negative thoughts:
"Rejoice in the Lord always. Again I will say, rejoice! Let your gentleness be known to all men. The Lord is at hand. Be anxious for nothing, but in everything by prayer and supplication, with thanksgiving, let your requests be made known to God; and the peace of God, which surpasses all understanding, will guard your hearts and minds through Christ Jesus.
"Finally, brethren, whatever things are true, whatever things are noble, whatever things are just, whatever things are pure, whatever things are lovely, whatever things are of good report, if there is any virtue and if there is anything praiseworthy—meditate on these things."
God has promised He will never leave you nor forsake you (Hebrews 13:15). But first you must seek Him. Jeremiah 29:13 reassures us with this promise: "And you will seek Me and find Me, when you search for Me with all your heart."
You CAN change your mind. You CAN change your heart. You CAN lift yourself above fear, anxiety, negativity, anger, jealousy, hatred, low self-esteem, self-defeating thoughts, and every other perception that hinders an abundant life.
Seek the Lord. Read the Bible. Implement its teaching. Renew your mind and your life will be renewed. I guarantee it; but more importantly, God guarantees it.
Dr. Susan Haberkorn
www.mercycounseling.com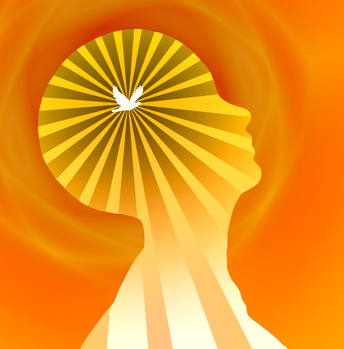 Categories: None
/