Shopping Cart
Your Cart is Empty
There was an error with PayPal
Click here to try again
Thank you for your business!
You should be receiving an order confirmation from Paypal shortly.
Exit Shopping Cart
Mercy Christian Counseling
NCCA Licensed Clinical Pastoral Counseling with Temperament
10 PRACTICAL, BIBLICAL PRINCIPLES FOR A HEALTHY MARRIAGE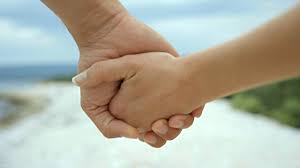 1. Agree on everything before you take action. (Amos 3:3)
2. Husbands, treat your wife with love, and she will feel respected. Wives, treat your husband with respect, and he will feel loved. (Ephesians 5:33)
3. Make the same effort to bring happiness to your spouse that you did during courtship. Keep dating. (Proverbs 5:18)
4. Don't expect your spouse to read your mind (they can't). Be direct in stating your needs and wants. (Proverbs 8:7)
5. Submit your lives to Jesus Christ and to one another. (Ephesians 5:17-21)
6. Pray with and for your spouse daily. (1 Thessalonians 5:16-17)
7. Speak the truth in a loving way. (Ephesians 4:15)
8. Settle your differences on the day they occur. (Ephesians 4:26)
9. Do not allow anyone or anything to drive a wedge between you and your spouse. (Mark 10:9)
10. Love one another with unconditional love. (1 Corinthians 13)
Susan A. Haberkorn, Ph.D.
NCCA Licensed Clinical Pastoral Counselor
Categories: None
/