Shopping Cart
Your Cart is Empty
There was an error with PayPal
Click here to try again
Thank you for your business!
You should be receiving an order confirmation from Paypal shortly.
Exit Shopping Cart
Mercy Christian Counseling
NCCA Licensed Clinical Pastoral Counseling with Temperament
6 SCRIPTURES TO LEAD YOU OUT OF SEXUAL SIN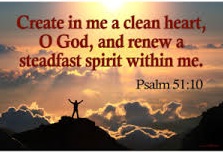 Sexual sin is everywhere around us, and no more so than in the form of pornography. Porn is ubiquitous across all digital platforms, because it is easy to access, private, and requires absolutely nothing of the user except the cost of purchasing it, if any. There are none of the complications associated with establishing and maintaining a romantic relationship. According to the Barna Group, among the younger generation, porn is now a widely accepted form of entertainment and self-gratification; and many consider failing to recycle a greater social problem than pornography.
"When asked to rank a series of "bad things" a person could do—things such as stealing, lying, having an affair, even overeating—teens and young adults placed all porn-related actions at the very bottom of the list. In fact, teens and young adults said "Not Recycling" is more immoral than viewing pornographic images. They also placed "thinking negatively about someone with a different point of view" as a much worse activity than viewing pornography."
You need not think that this phenomenon is restricted to non-Christians. "Of the 10,000 calls, emails and letters Focus on the Family receives daily, this represents their number one incoming request for help overall." Attitudes are similarly changing about all types of sexual sin: homosexuality, abortion, sex outside marriage, pornography, adultery, pedophilia, etc.
Apparently the church is doing a miserable job competing with popular culture, because even a large proportion of ministers, church leaders, and church members report struggling with sexual sin.
I am deeply concerned because more and more I am counseling couples who (one or the other) are engaged in various modes of hidden sexual sin and then wonder why their marriages are falling apart. Here's an example of a recent counseling encounter with a Christian couple (both have a salvation testimony): The wife discovered porn on her husband's cell phone and became very upset, traumatized, and overwhelmed by feelings of self-doubt and inadequacy. On the surface, I could truly understand that! This form of betrayal often has the same impact as a husband's physical adulterous relationship. But wait! While trying to help this couple work through the aftermath, it was revealed that just a few years ago, when the couple was undergoing financial hardship, they decided it would be ok for the wife to earn money by writing for an online pornography site. I had to ask: In what universe is any of this behavior (his or hers) acceptable for a Christian?
Incidentally, the young husband mentioned above at first explained his use of porn in terms of some sort of compulsion or addiction. Baloney. In fact he was using it as a stress-coping mechanism. It's very popular today to make everything conveniently a matter of one illness or another, which removes much of the need to take personal responsibility for one's actions. I told him his only disease is sin-sickness, and proceeded to offer him several other types of stress-reducing activities that will not damage his relationship with his wife or God.
Our culture's attitude toward sexuality certainly has changed (vastly) in the last 60 years, but has God changed His mind about the honorable use of our God-given sexuality? Scripture makes it clear that He has not. "I am the Lord, I do not change." (Malachi 3:1-7) Christians need to refocus on what God values and reject the ways of the world.
If you are struggling with sexual sin, you need to hear God's heart on this topic. He is a God of grace and mercy, but we are not to continue sinning just because we are under grace. (Romans 6:1-3) Following are six scriptures the Lord offers to you to help lead you back to the path of purity.
1 Corinthians 10:13 - No temptation has overtaken you except such as is common to man; but God is faithful, who will not allow you to be tempted beyond what you are able, but with the temptation will also make the way of escape, that you may be able to bear it. In other words, there are other actions you can take to satisfy your needs without resorting to sin. These may include controls on electronic devices that restrict access to immoral sites; learning better communication skills to resolve disputes; using exercise and breathing techniques to control and reduce stress; and taking your concerns to a professional counselor for help. The point is, you have a choice to follow God or follow Satan.
James 1:12-15 - Blessed is the man who endures temptation; for when he has been approved, he will receive the crown of life which the Lord has promised to those who love Him. Let no one say when he is tempted, "I am tempted by God"; for God cannot be tempted by evil, nor does He Himself tempt anyone. But each one is tempted when he is drawn away by his own desires and enticed. Then, when desire has conceived, it gives birth to sin; and sin, when it is full-grown, brings forth death. Part of the Christian life involves enduring the pain of temptation, but we are not alone in our struggle. The born-again believer has the Holy Spirit living within, alongside our carnal nature. One of the purposes of this indwelling is to help us be more like Jesus by strengthening our faith and convicting us of sin. Do you truly love Jesus more than the world? He said, "Follow me."
Matthew 5:27-28 - You have heard that it was said to those of old, "You shall not commit adultery." But I say to you that whoever looks at a woman to lust for her has already committed adultery with her in his heart. Lusting in person and lusting at images are the same thing. It violates God's moral law and is specified as the fifth of the 10 Commandments. (Exodus 20:14) The word "adultery" has the same implications as the word "contaminated." When you commit adultery, you contaminate the holiness of your marriage. You become filthy, and you cause your mate to be filthy.
Matthew 5:29-30 - If your right eye causes you to sin, pluck it out and cast it from you; for it is more profitable for you that one of your members perish, than for your whole body to be cast into hell. And if your right hand causes you to sin, cut it off and cast it from you; for it is more profitable for you that one of your members perish, than for your whole body to be cast into hell. This passage drives home the seriousness with which God sees sexual sin, and it covers the lust in both what you see and do. Your lustful eye and hand are an abomination to God and He will not allow it within His presence. It should be clear by this that your sexual sin separates you from God. Repent and be restored.
1 Corinthians 6:15-20 - Do you not know that your bodies are members of Christ? Shall I then take the members of Christ and make them members of a harlot? Certainly not! Or do you not know that he who is joined to a harlot is one body with her? For "the two," He says, "shall become one flesh." But he who is joined to the Lord is one spirit with Him. Flee sexual immorality. Every sin that a man does is outside the body, but he who commits sexual immorality sins against his own body. Or do you not know that your body is the temple of the Holy Spirit who is in you, whom you have from God, and you are not your own? For you were bought at a price; therefore glorify God in your body and in your spirit, which are God's. When you became saved, you gave up your right to live as if there is no God. When you got married, you gave up your right to live as though you are still single. Ungodly sexual behavior causes you to sin not only against your spouse and God, but against your own body; and it's not yours to pollute. Is Jesus Christ your Lord? Or is your faith a lie?
2 Timothy 2:22 - Flee also youthful lusts; but pursue righteousness, faith, love, peace with those who call on the Lord out of a pure heart. Think of Joseph who was seduced by Potiphar's wife, and who, rather than sin against God, fled her seductions, leaving his garment in her hands. (Genesis 39:6-15) This story is so relevant that I will repeat it here. Notice that her enticements were not a one-time thing, but Joseph endured this temptation many times:



6 Now Joseph was handsome in form and appearance. 7 And it came to pass after these things that his master's wife cast longing eyes on Joseph, and she said, "Lie with me."



8 But he refused and said to his master's wife, "Look, my master does not know what is with me in the house, and he has committed all that he has to my hand. 9 There is no one greater in this house than I, nor has he kept back anything from me but you, because you are his wife. How then can I do this great wickedness, and sin against God?"



10 So it was, as she spoke to Joseph day by day, that he did not heed her, to lie with her or to be with her.



11 But it happened about this time, when Joseph went into the house to do his work, and none of the men of the house was inside, 12 that she caught him by his garment, saying, "Lie with me." But he left his garment in her hand, and fled and ran outside. 13 And so it was, when she saw that he had left his garment in her hand and fled outside, 14 that she called to the men of her house and spoke to them, saying, "See, he has brought in to us a Hebrew to [f]mock us. He came in to me to lie with me, and I cried out with a loud voice. 15 And it happened, when he heard that I lifted my voice and cried out, that he left his garment with me, and fled and went outside.
Refer to 1 Corinthians 10:13 above, and determine to resist for the sake of the God who created you, loves you, and has set His boundaries for your well-being.
I pray that the Word of God will bring you to repentance and lead you back to the way of righteousness. He is waiting for you to return with open arms:



If we say that we have no sin, we deceive ourselves, and the truth is not in us. If we confess our sins, He is faithful and just to forgive us our sins and to cleanse us from all unrighteousness. (1 John 1:9-10)



Return to Me, and I will return to you, Says the Lord of hosts. (Malachi 3:7)
Susan A. Haberkorn
NCCA Licensed Clinical Pastoral Counselor
Categories: None
/