Shopping Cart
Your Cart is Empty
There was an error with PayPal
Click here to try again
Thank you for your business!
You should be receiving an order confirmation from Paypal shortly.
Exit Shopping Cart
Mercy Christian Counseling
NCCA Licensed Clinical Pastoral Counseling with Temperament
IS YOUR MARRIAGE A COMPETITION?
Susan A. Haberkorn
NCCA Licensed Clinical Pastoral Counselor
Americans love a good competition. In fact, it seems to be central to our corporate identity. We compete for the best deals, for jobs, for the glamor of the spotlight. We root for our favorite individual and team athletes. We compete at home, at work, at school, and at play. Even our economy is based on competition.
The good promise of competition is high achievement, but the downside of competition is that whenever someone wins, someone else loses; and it isolates and leads to an excessive focus on self. No where is this downside more destructive than within marriage and family.
God has provided His framework for marriage and family that excludes competition and selfishness. He provides Himself as the sovereign authority, the husband/father as the head of the home, the wife/mother as partner to the husband/father, and the two of them together as authorities over the children. This is not a popular notion of family hierarchy today; but when it is executed in accordance with the instructions of mutual love, respect, and grace outlined in the Bible, it is a very elegant and orderly system that brings security and peace to all family members.
If your marriage and family are frequently mired in turmoil, could competition be the culprit? Husband, are you loving your wife as though she were part of your own body? Do you lead your family with gentleness and guide them in devotions and prayer? Wife, do you treat your husband with respect and allow him to lead? Do the two of you back one another up in all situations, or do you undermine one another's authority and character? Do either of you side with a child or other person against the other parent? Do you make each other compete with someone or something else for your time, love and attention? If any of this rings true for you, your marriage is being destroyed by competition. If so, you can turn it around by returning to God's original plan. You may need the help of a Christian counselor to guide you. Some pertinent scriptures are listed below.
Exodus 20:1-17
Ephesians 5
Matthew 22:36-40
Ephesians 6:1-4
1 Peter 3:1-7
Proverbs 15:22
Here is what marriage competition looks like: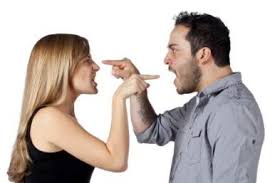 And here is what God's plan looks like: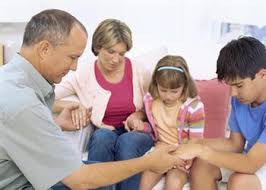 Categories: None
/