Shopping Cart
Your Cart is Empty
There was an error with PayPal
Click here to try again
Thank you for your business!
You should be receiving an order confirmation from Paypal shortly.
Exit Shopping Cart
Mercy Christian Counseling
NCCA Licensed Clinical Pastoral Counseling with Temperament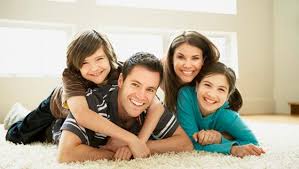 If only being a parent were easy (sigh), but of course it isn't much of the time. This topic always makes me think of Proverbs 22:6, which says, "Train up a child in the way he should go, and when he is old he will not depart from it." This presupposes that there is only one way to parent your child, but you know as well as I do that this scripture is a summary of all the complex situations inherent in child-rearing.
Christian parents naturally want to raise their children in a way pleasing to God. A search of the internet will yield thousands of resources to help you with every aspect of parenting, and I'm sure you will find many that appeal to you along with advice that you may wish to try. However, there is a snare that may trip you up: The resources--even Christian resources-- that appeal to you may not be the ones that will yield effective results when raising your child. Why? Because you and your child likely have an assortment of very different fundamental traits that guide your perceptions of yourselves and the world around you and which inevitably are revealed in the things you say and do.
I'm speaking of temperament, an inborn, God-given set of traits that are the observable manifestations of our most fundamental inner human needs--our needs for inclusion, control, and affection. The Bible makes it clear that God created each of us, and He endowed us at conception with a specific set of temperament traits through which we will attempt to meet those needs. Reading in Psalm 139, we clearly see that not only did God create us, He knew us even before we were born. Verses 13-16 state it this way: 
For You formed my inward parts; You covered me in my mother's womb. I will praise You, for I am fearfully and wonderfully made; Marvelous are your works, and that my soul knows very well. My frame was not hidden from You, when I was made in secret, and skillfully wrought in the lowest parts of the earth. Your eyes saw my substance, being yet unformed, and in your book they all were written, the days fashioned for me, when as yet there were none of them. (NKJV)



The "inward parts" God created include the mind, will, and emotions (the soul); and these are the inward parts where temperament is revealed. 
Understanding your own temperament and that of your child will provide you with the "secret" weapon to unlock the causal relationships between the expression of your needs as a parent and your child's expression of his or her own needs in response to you and your instructions. Temperament counseling will teach you the "why" behind yours and your child's behavior and how to meet the inborn temperament needs of both of you within the parent-child relationship.
Any child with an age-appropriate reading ability from age 7 and up can be given a temperament assessment, with you, as the parent, the recipient of those results. Through temperament counseling, you can learn how to apply your secret weapon for more effective parenting as you "train up your child in the way he should go." 
Intrigued? Please contact Dr. Haberkorn at Mercy Christian Counseling Ministries for more information and/or an appointment at (240) 520-2713.
Categories: None
/